Did you know that the 2020 ParticipACTION report card showed that on average, kids are not meeting the recommended physical activity guidelines? It is recommended that children 5-17 years old get 60 minutes per day of moderate to vigorous aerobic physical activity. It is also recommended that kids participate in muscle and bone strengthening activities at least 3 days per week.
So, what does that mean? Moderate activities will get kids' heart rate up and make them breathe a little bit heavier, but they will still be able to talk. Vigorous activities require more effort, kids will breathe heavier and may begin to sweat.
Some examples of aerobic activities include:
Brisk walking

Riding a bike

Swimming

Playing sports such as soccer or basketball

Active games such as tag

Dancing
Some examples of muscle and bone strengthening activities for kids can include:
Climbing on playground equipment
Skipping rope
Gymnastics
Resistance exercises using body weight (i.e., push-ups) or resistance bands
Recommendations for increasing physical activity in children include promoting physical activity early in a child's life, and often! Parents and caregivers are encouraged to find meaningful ways to incorporate physical activity into a child's daily activities. In other words, it should be enjoyable for kids and part of their regular routine! Outdoor play and outdoor activities in nature are encouraged, as they have benefits not only for physical health, but mental health as well. Finally, it is recommended that instead of specializing in one sport early on in a child's life, kids should be exposed at an early age to a variety of different sports and activities. This principle, known as sport diversification, is thought to enhance physical and cognitive abilities, reduce injury, and increase compliance and enjoyment of sport. For more information, check out this article.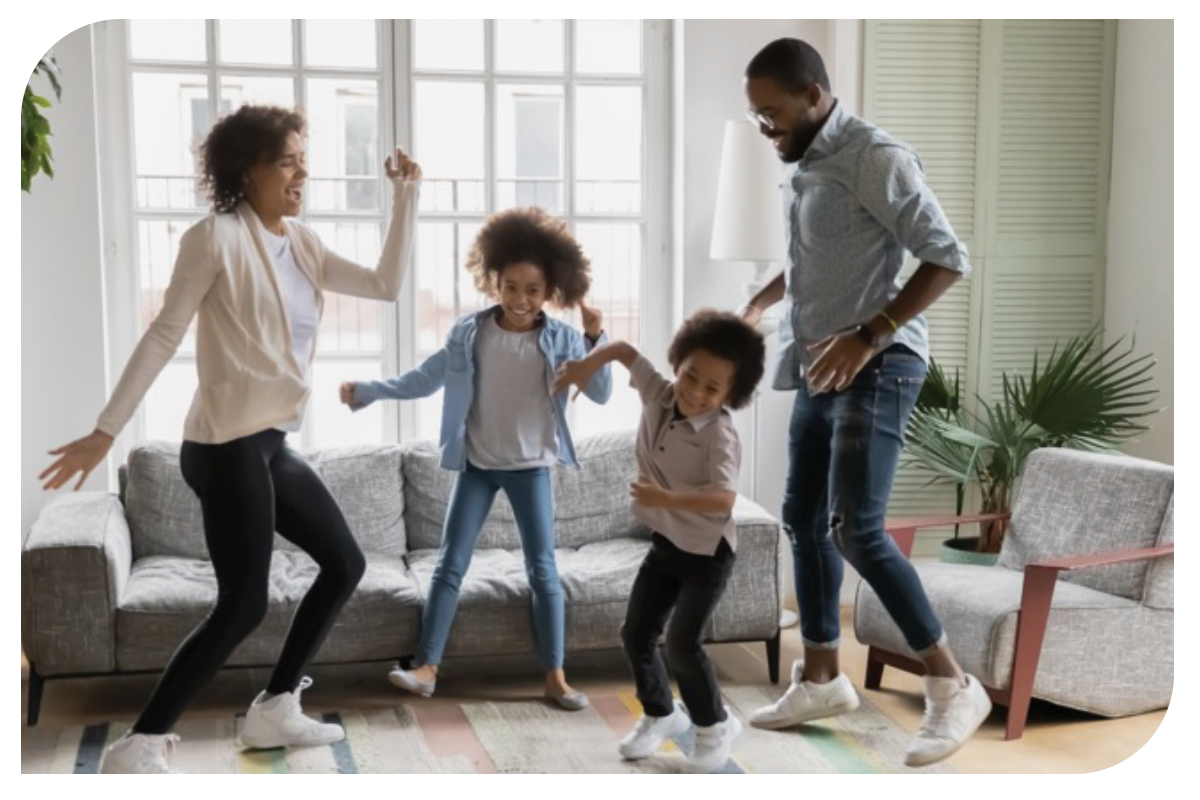 Time to address the elephant in the room. With COVID-19, access to things like organized sports, school gym classes and summer camps has become more of a challenge. Even with facilities re-opening, some families may still be uncomfortable sending their kids back into summer camps and sports. Furthermore, even in a non-pandemic year, many families do not have access to organized sports or the time to make sports or exercise a regular part of their kids' routines. Here are some ideas for ways to help kids get active, that can be done in and around the home, and integrated into daily practice:
Go for a family walk before or after dinner
Have a family dance party in the living room
Do morning stretches before breakfast
Encourage outdoor active play time, such as playing the park or in the backyard
Choose active toys when buying for kids, such as skipping ropes or balls. Check out this article for more great ideas
Encourage less sedentary time at home (like watching TV or playing video games) and instead use this time for active play. Here are two great articles with lots of ideas for active games that can be played inside the home, that don't require any special equipment.
In summary, kids on average are not getting the minimum amount of physical activity and exercise that is recommended to optimize healthy growth and development. Getting kids active does not have to be overly difficult, time-consuming, or expensive. Even with our current climate and restrictions, there are many ways to incorporate fun physical activities into your child or teen's daily routine!