Registered Physiotherapist
BComp (Honours), MSc in Computing, MScPT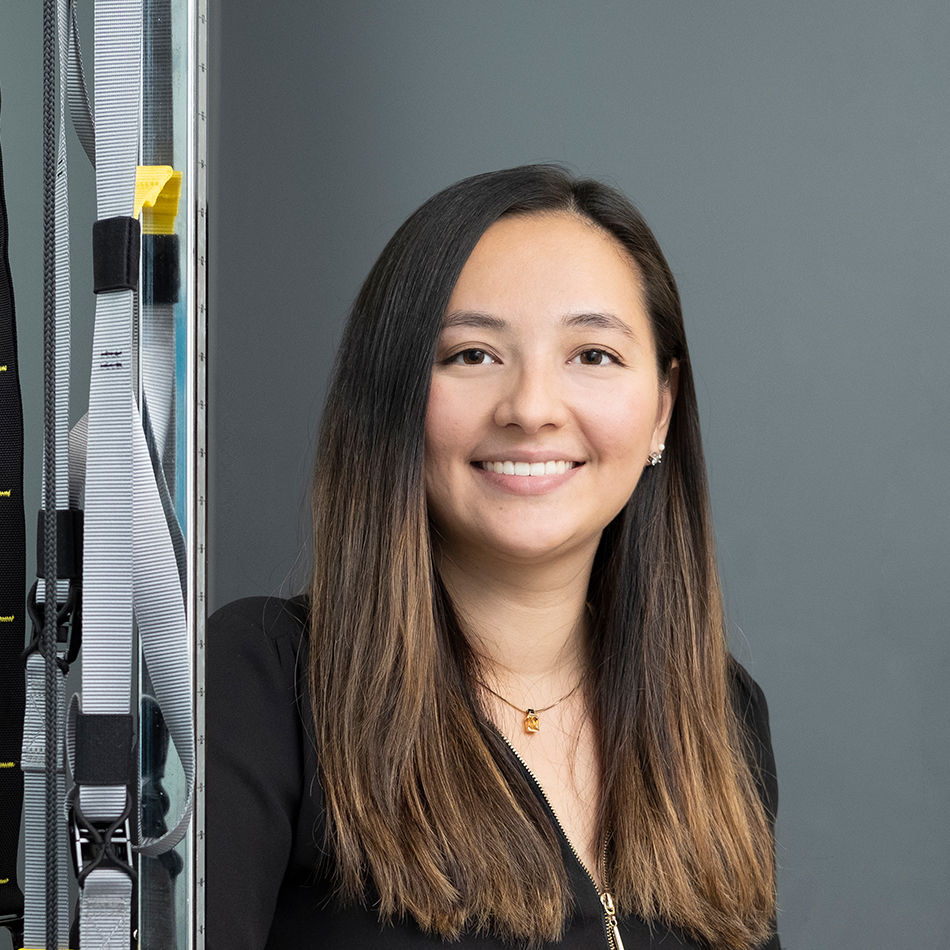 Registered Physiotherapist
BComp (Honours), MSc in Computing, MScPT
Grace completed her Master of Science in Physical Therapy at the University of Toronto. Before physiotherapy school she obtained a Bachelor of Computing with a specialization in biomedical applications and a Master of Science in Computing from Queen's University. After completing her physiotherapy education, she has completed courses in taping and dry needling. Grace is passionate about orthopaedic Physiotherapy and plans to continue her post-graduate education by pursuing courses in manual therapy, acupuncture, and sport physiotherapy.
Grace was an avid athlete competing in volleyball and soccer for much of her life. She is passing along her love of sports as she coaches a competitive boys volleyball team in Etobicoke. She enjoys coaching and teaching the team about proper skills and techniques and growing their love of the game.
In addition to volleyball and soccer, Grace was also a trained ballet, pointe, and jazz dancer having completed several dance examinations from the Royal Academy of Dance and the Imperial Society of Teachers of Dancing for Classical Ballet. She has completed training in dance rehabilitation in areas including pre-season and pre-pointe assessments, assessment and treatment of dance injuries and hypermobility disorders, establishing safe warm up and stretching routines, dance specific exercise rehabilitation including core stability, strategies to improve turn out, arabesque, développé and other dance specific techniques.
Grace's passion for physiotherapy comes from growing up loving sports and maintaining an active lifestyle. Grace believes in a holistic patient-centred approach to treatment that combines manual therapy, exercise prescription, and education. She enjoys working with people of all ages and aims to work collaboratively with her patients to help them achieve their goals.