Paediatric Physiotherapy Involves Assessment And Therapeutic Intervention For Children And Youth Of All Ages.
Paediatric Physiotherapy Spans A Broad Range Of Applications, From Rehabilitating Orthopedic Injuries To Helping Your Little One Achieve Their Developmental Milestones.
How Is Physiotherapy Different For Children?
Children are not just tiny adults! As such, physiotherapy for children looks a little bit different. While some of the goals of physiotherapy remain the same, such as optimizing movement and maximizing function, paediatric physiotherapy applies a developmental lens to assessment and treatment, considering developmental age, motor milestones and musculoskeletal growth and development. Furthermore, while some conditions may be treated similarly in children and adults, some things are more typically associated with childhood. Physiotherapy can help with the following:
Gross motor delay / developmental delay
Scoliosis
Torticollis
Cerebral Palsy
Brain Injury
Foot conditions such as club foot and idiopathic toe walking
Hypotonia (low muscle tone)
Osgood-Schlatter's
Many other genetic, neurological, and orthopedic conditions
For babies and younger children, a play-based approach to physiotherapy treatment is used. This means that therapeutic intervention is integrated into play, to ensure an enjoyable experience while optimizing function in the activities that are most meaningful for your child. Older children and teenagers may be able to follow a more structured exercise program.
Book an Appointment Today!
Strive to Move and Feel Better
What Can I Expect During A Physiotherapy Session?
On your first visit, your physiotherapist will take a thorough health and birth history and have a discussion with you and your child (depending on their age) about their experiences and functional goals. The physiotherapist will then observe your child in certain movements, to get an idea of how to tailor intervention and maximize functional independence. Your physiotherapist may use a hands-on approach to help facilitate certain movements and strengthen muscle groups that are important for gross motor functions such as crawling, walking, and climbing stairs. In some cases, manual therapy will be combined with an exercise program to enhance strength, balance, and coordination. At Strive we take a family-centered approach to treatment. We encourage caregivers to be involved in the process, and your physiotherapist will show you ways to integrate therapeutic handling and exercise into your child's regular routine.
What Should I Do If I Think My Child Might Benefit From Physiotherapy?
Trust your instincts! If you think your child is not moving as much as they should or are behind their peers in meeting their motor milestones, physiotherapy might be a good option. You can call us to book a free 10-minute phone consultation with Alex Ruth, Physiotherapist Resident, with a passion for pediatric care, to determine if physiotherapy is right for you and your family.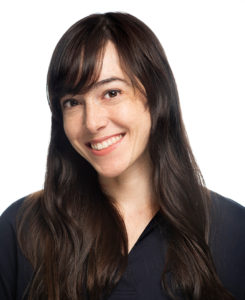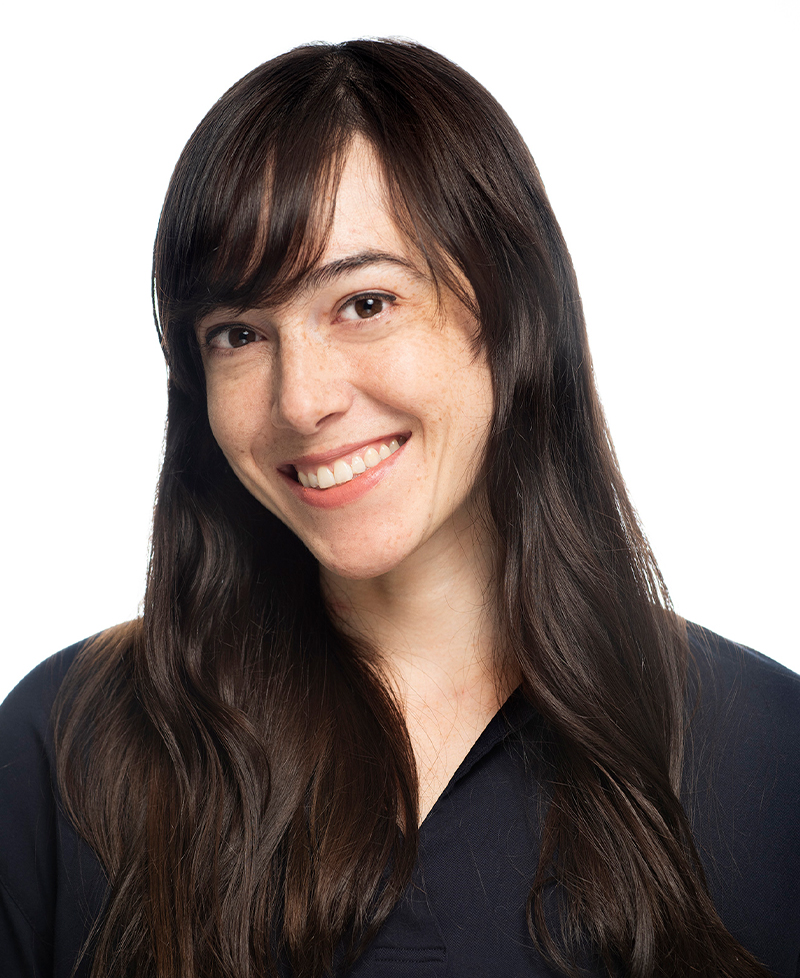 Alex Ruth
PT, CIDN, MScPT, BScKin (Hons)
Registered Physiotherapist
Alex completed her Master of Science in Physical Therapy at the University of Toronto. Prior to that, she obtained her Bachelor of Science in Kinesiology from the University of Guelph-Humber and a diploma in Fitness and Health Promotion from George Brown College.
Learn more about Alex Ruth