How The GLA:D™ Canada Program Works At Strive:
At Strive, the GLA:D™ Canada program will be delivered in a hybrid model, offering both in-person and virtual opportunities to participate. To determine if you will benefit from the GLA:D™ Canada program you will undergo an assessment by a Strive Physiotherapist, which will include a physical assessment as well as some functional tests.
Once you have been told the program is right for you, the GLA:D™ Canada program consists of:
Two 60-minute education sessions which teach participants about OA, including the degeneration process in the joint, how the GLA:D™ Canada program exercises improve joint stability, and how to retain this improved joint stability through day to day self-management techniques. These sessions will be virtual sessions provided to the group. Please contact us for an upcoming start date.
12 Neuromuscular exercise sessions twice a week for six weeks to improve muscle control and stability of the joint, which leads to reduction in symptoms and improved quality of life. Participants are educated on how to include the neuromuscular exercises in daily physical activity and advised to continue to be physically active to ensure that the improvements in muscle stabilization are maintained in the long term.
The majority of patients will be encouraged to attend these classes in a VIRTUAL group session as the evidence shows that this results in the best improvements in symptoms. However some individuals who are more active or have less ability to attend can receive the program on an individual basis.
VIRTUAL classes are on Tuesdays and Thursdays at 1-2pm. This program will run for 6 weeks. THIS WILL BE A VIRTUAL GROUP EXERCISE CLASS.
Discover More About GLA:D™
The GLA:D® program is an education and exercise program that has helped thousands of people with hip and knee osteoarthritis (OA) manage their symptoms of pain and loss of function.
The program reflects the latest OA research and has been developed based on feedback from people with OA, as well as healthcare professional who provide care to individuals with mild to severe symptoms. GLA:D® therefore provides an evidence-based approach that works in the real world.
Who Is Eligible For The GLA:D™ Canada Program?
Anyone with pain or stiffness from knee and/or hip OA. This includes mild to severe disease. X-rays or a Doctors referrals are not required for participation in the GLA:D™ Canada program.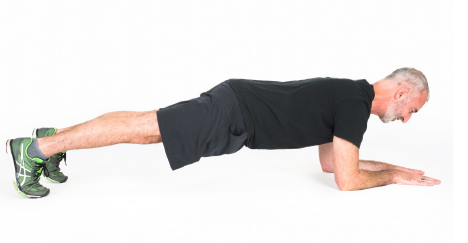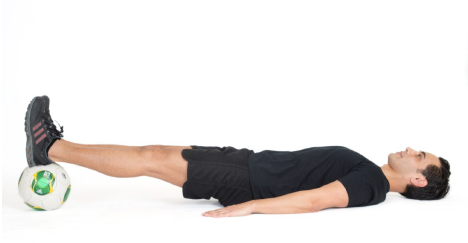 Format Of Group Training Session
Each training session lasts 60 minutes and consists of three parts:
warm up
circuit training
cool down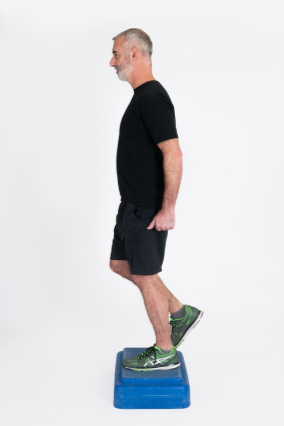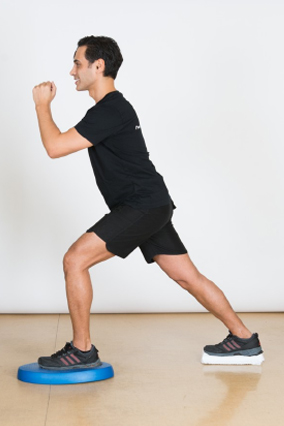 Warm up
This portion consists of a 10-minute warm-up that can be performed on an exercise bike, elliptical or by walking outside. The workload is adjusted individually and can be increased throughout with the goal of it feeling "somewhat hard."
Circuit training
The circuit-training consists of four stations:
Core stability (abdominal area)
Postural orientation (keeping the weight well placed over the leg)
Muscle strength in the legs
Functional training exercises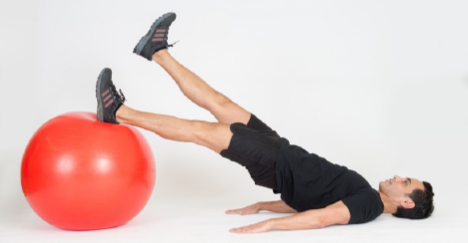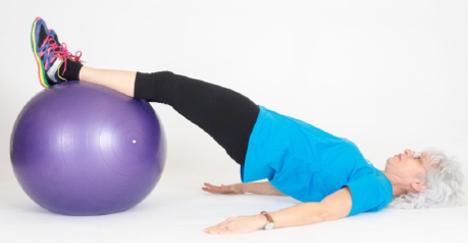 Two exercises are performed in each station. These exercises are chosen by your Strive Physiotherapist based on the findings from the initial assessment. Each exercise is performed in 2-3 sets of 10-15 repetitions. Each patient is monitored individually, so that the exercise is being completed correctly to address the individual's neuromuscular function. There are many levels of difficulty for each exercise and the individual is progressed through these levels as they are able by varying the number, direction and speed of movements. The difficulty is increased only when the individual is able to perform the exercise with good neuromuscular control and quality. Exercises are performed with both legs, although the focus is on the affected leg. Some of the exercises are performed in front of a mirror to provide visual feedback of the movement.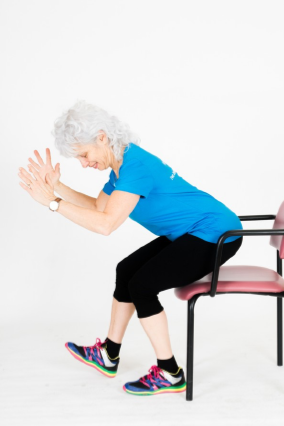 Cool down
The cool down consists of walking exercises forwards and backwards, about 10 m in each direction, in front of a mirror, and stretching exercises for the legs (front and back of the thigh), either in standing with support or in lying. Stretching is carried out for about 10 minutes.
Benefits of GLA:D™ Canada program
GLA:D™ Canada program has been implemented in 209 sites across 9 provinces to date!
Participants in Canada have achieved:
a mean 15-29% improvement in their pain

more 30% of individuals experience a marked improvement in activities of daily living (such as walking, climbing stairs and doing household chores) and sports and recreation activities.

over 45% of individuals experience a marked improvement in quality of life
These results show that the GLA:D™ Canada program is successfully supporting people with hip and knee OA allowing them to manage their symptoms, improve their function and quality of life, and increase their physical activity.
Cost: 
Total cost for the program is $630 ($45 per session for 14 sessions)

This includes 2 educational sessions AND 12 exercise sessions; 2x per week

These sessions are eligible to be claimed under Physiotherapy benefits with most insurance companies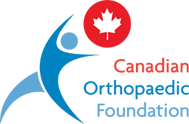 GLA:D™ Canada is licensed to the Canadian Orthopaedic Foundation and is being implemented by Bone and Joint Canada. Learn more about the GLA:D™ Canada program, including the exercises being performed, in the video below:
Here's what people are saying about the GLA:D Program at Strive
"As a Physiotherapist, I give exercises to people all of the time. I didn't think this program would be much different than that, but it was! The group setting and the accountability the program offers is what I think makes a significant difference. That combined with a trained pair of eyes watching you exercise and providing immediate feedback really made the program effective in helping the participant's with their Osteoarthritis symptoms. Having the flexibility to perform the exercises in person in the clinic and at home virtually made the program even more accessible. We were able to tailor the program to the participant's needs, which made this an individual and group success."

— Stephanie Gardonio, Strive Physiotherapist and GLA:D Canada certified